My Locksmith Miami offer a Key Fob Copy services! If you have a Key Fob you wish to make a copy of, we can help you!
At My Locksmith Miami, we provide our customers with key fob copy services to ensure that they always have a replacement in case of an emergency. Our highly trained technicians can quickly and accurately make copies of most any key fob on the market today. We use state-of-the-art technology to produce exact duplicates so that you can have peace of mind knowing your key fob is safe and secure. We offer same-day service and our prices are always competitive. Contact us today to learn more about how we can help you with all of your key needs. Thank you for choosing My Locksmith Miami! We look forward to helping you soon.

You Are welcome to visit our location in 1060 Brickell Ave Suite M1!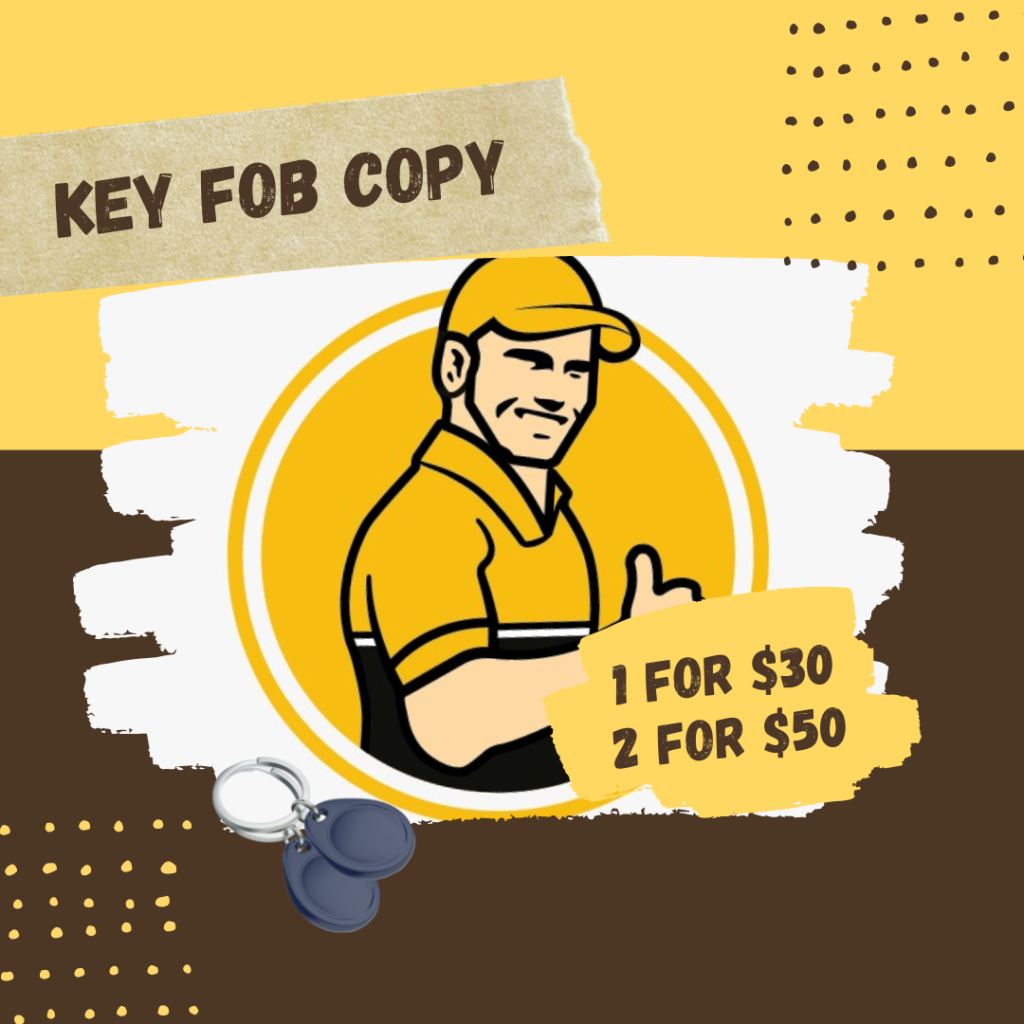 WHY DO YOU NEED YOUR KEY FOB COPIED?
A key fob copy can be extremely beneficial for a variety of reasons. In addition to providing an extra level of security, having a duplicate of your fob can come in handy in the event that your original is lost or stolen. Having a backup copy also eliminates the need to pay for locksmith services if you ever find yourself locked out of your home or car. Additionally, having a duplicate key fob can be useful if you ever need to give someone else access to your vehicle or house temporarily. In short, having a backup copy of your fob is an easy and relatively inexpensive way to make sure you always have access when you need it.
Another benefit is that it can be used to make your smart home even more secure. If you use an app to control your locks, lights, thermostat, or other security systems, giving someone else access can be as simple as providing them with the extra key fob. This makes it easy and convenient for you to give someone access to your smart home without having to worry about them being able to keep the code or having unrestricted access.
Finally, if you ever need a spare key for any reason, having a key fob duplicate will save you time and money. Instead of needing to take your original fob somewhere to have it copied, you can simply use your extra copy to make a duplicate. This makes it much faster and more convenient than having to go through the process of getting an entirely new key made.
Overall, having a spare key fob copy is a great way to ensure easy access to your smart home or vehicle while also providing additional security. It is a relatively inexpensive and easy way to make sure you are always prepared for any situation that may arise.