(Last Updated On: May 9, 2023)
My Locksmith Miami is a trusted provider of lockout services in the Miami area, offering 24/7 coverage to help business owners and homeowners get back into their premises quickly and safely. Our experienced team of locksmiths uses the latest technology and techniques to provide fast and reliable results, helping you minimize any disruption or delays to your operations.
Call us now to unlock your car/house!
The city of Miami is facing a growing problem with lockouts due to the increasing number of people who have either lost or forgotten their keys. This issue can be particularly problematic for businesses, as it can lead to expensive security issues and costly delays in operations. Fortunately, there are solutions available that can help business owners prevent this from happening and keep their premises secure. In this article, we will discuss some of the best lockout solutions in Miami that can help businesses protect themselves against unwanted intrusions. We will also provide tips on how to ensure these solutions are properly implemented so you don't run into any problems down the line. Finally, we'll look at why it's important to invest in reliable lockout solutions if you want your business operations to remain safe and secure at all times.
One of the most common lockouts that people experience is when they find themselves locked out of their car or house.
The first step to finding a reliable lockout solution in Miami is to do your research. Look for businesses that specialize in this type of security, and make sure they have the necessary experience and expertise needed to handle any situation. Be sure to check out reviews from previous customers so you can get an idea of how well their services are regarded. Once you've found a few potential solutions, it's time to compare the different features they offer. Check out things like pricing structure, customer service, and any guarantees they may provide.
Once you've identified the right solution for your business, it's important to ensure proper installation and maintenance. Make sure that all locks are properly installed and that they are regularly inspected and maintained to ensure they remain in good working condition. Additionally, it's a good idea to invest in quality locksmith services so you can have someone on call if any problems arise.
Finally, make sure your business is taking advantage of the latest technology when it comes to lockout solutions. Look into options like keyless entry systems, access control systems, and electronic locks that can offer an extra level of security. Utilizing these technologies can go a long way in preventing lockouts and keeping your business safe in the event of any attempted intrusions.
By investing in reliable lockout solutions, businesses can protect themselves against unwanted intrusions and make sure their operations remain secure. Doing your research, finding the right solution for your needs, and taking advantage of the latest technology are all great ways to ensure you're getting the best lockout solutions in Miami. With a little bit of effort, you can ensure that your business is well-protected against any potential lockouts.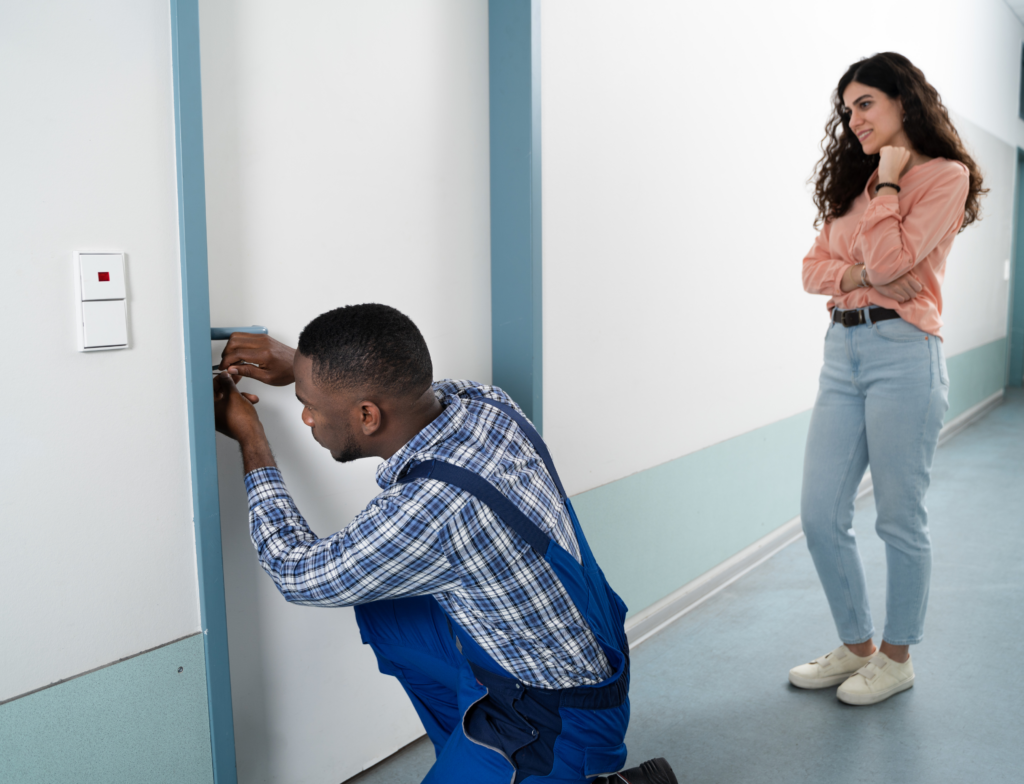 830 reviews on
Great service fast and easy to find will go again whenever I need keys
Great service and super quick! Maria was super nice 😊
Aleczander Añez
2023-11-06
Extremely respectful! Came in and came out no problem. Excellent customer service
Thanks David for coming in 10 min my lockout!
David Came very fast and this was the second time If you want a dependable person David is the one
Susan Swheeler
2023-10-24
Shlom did an excellent job. He's an asset to yr company. I was very impressed how fast he opened the door
Filippo Morais
2023-10-23
It's was amazing, the employees are really helpful and friendly!
On time, prompt and professional. Thank you David O.
Charles Gregory
2023-10-20
My old car key finally left me stranded in a parking lot. Diego was to me within half an hour, up front about very inexpensive price, and made a new key in 20 minutes. The dealership would have been 100 dollars more, a 2 hour appointment, and I'm not sure if I'd have to tow my car there! So easy, 6 stars!
David Ostro is excellent , prompt and very skilled . He showed up on time with the right tools and opened our door and also changed the lock !